65km from Sucre, the center offers 18 beds in four rooms. Marlene Yucra (Lic. Educator) is hostess and also runs the pension kitchen. She looks after the volunteers and the guests in the youth hostel.  For lunch there is excellent food in the small restaurant in the flower-covered courtyard.
Together with pupils and city officials, CEJ supports the afforestation of the mountains around Tarabuco.
At the center, volunteers regularly offer offers for children and teenagers, such as works and sports games.
German volunteers from the organisatin "Weltwärts"  accompany teachers in the schools as assistants and also help in the local hospital.Tarabuco, like Cajamarca, lies at 3200 meters above sea level. The city is known for its colorful Sunday market selling textiles and agricultural products.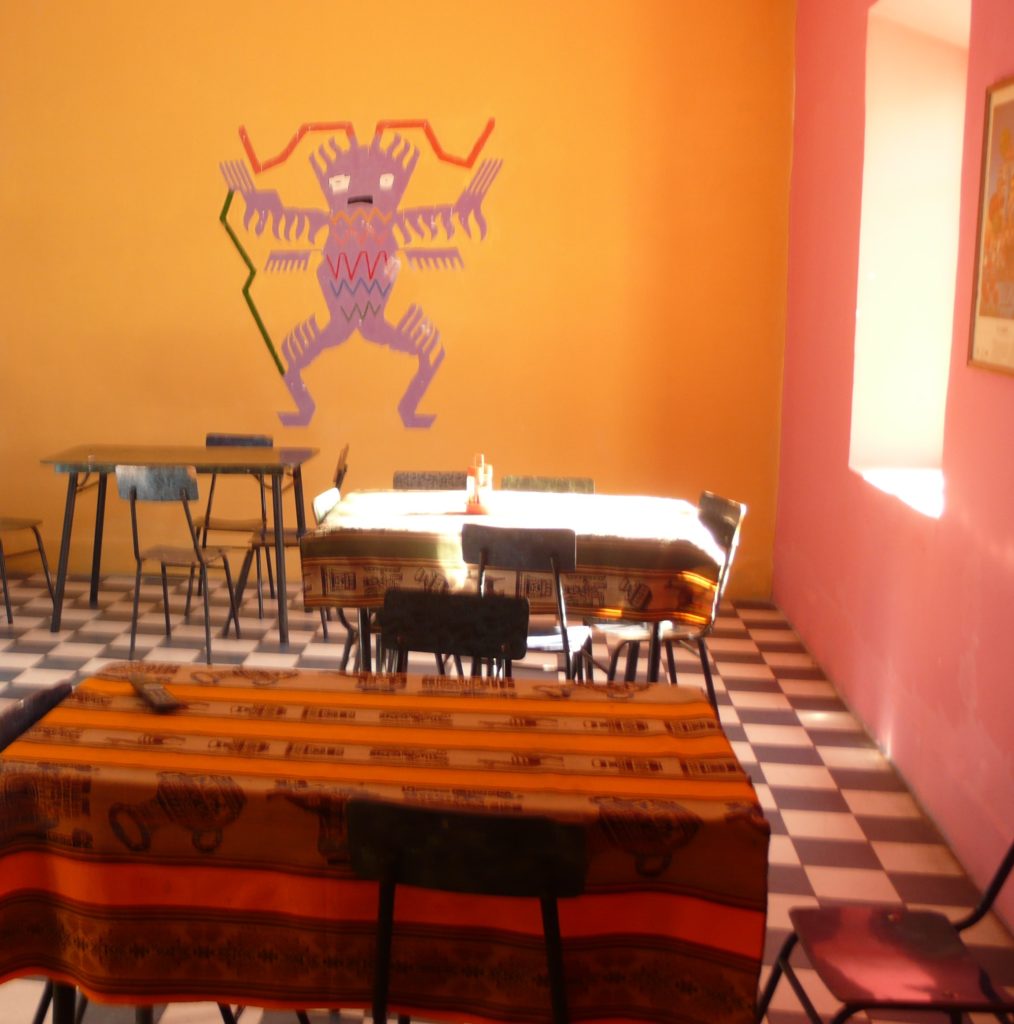 Registro
Marlene Yucra
tel./WhatsApp +591 73439354
Calle Murillo 140
Tarabuco / Bolivia
www.cej-bolivia.org
or contact:
dehmel@email.de 
dehmel.annelie@yahoo.de